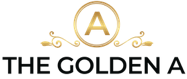 0499994407
The Golden A is an Ayurvedic health practice established to help prevent disease, cure disease and rejuvenate the body and mind.
Our aim is to share the ancient teachings of Ayurvedic Medicine and Yoga in a way that is easy to understand and implement into todays present way of life.
Our focus is to educate and offer guidance through consultation on diet, lifestyle, daily routines, traditional treatments, purification methods, yoga practices and herbal formulations.
Ayurveda focuses on preventing disease and optimising health as much as it does on removing an illness. It has a holistic approach which includes every aspect of life in a philosophy where mind, body and spirit are considered an integrated whole for achieving health. Ayurveda teaches you to live with awareness. Living with awareness in all aspects of your life and understanding the influence on your health.
Our objective at The Golden A is to build this awareness to empower individuals to understand themselves and achieve balance in their own body and mind.